Hardwall vs. Softwall Cleanrooms and Their Advantages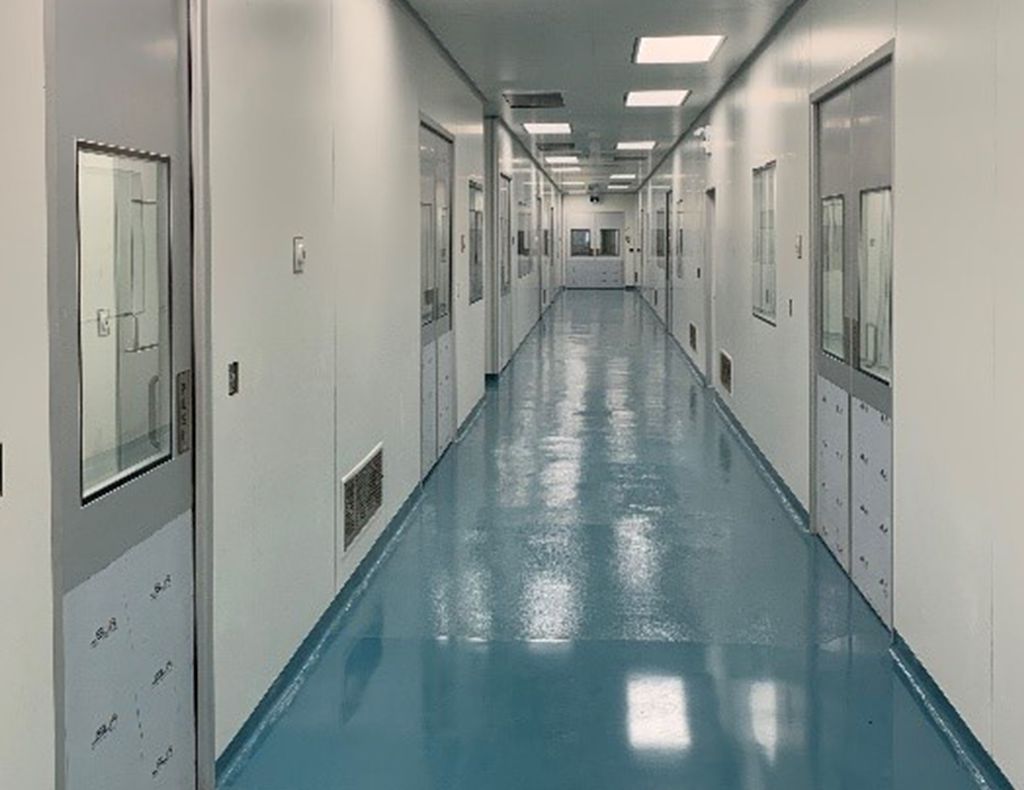 Many manufacturing applications require controlled environments to prevent their product from external contaminations, cleanrooms can provide such a controlled environment. There are two types of cleanrooms when it comes to cleanroom options best suited for your industry. But how do you know which one is right for your application? Let us explain the difference.
Hardwall Cleanrooms
Hardwall cleanrooms are very similar to traditional cleanrooms. They have sturdy, stable walls but remain flexible. With a modular concept, they are also demountable and relocatable. Here are some of the numerous benefits of hardwall cleanrooms:
Hardwall cleanrooms are stable. The stability provides a solid environmental control which is extremely important for industries with strict ISO classifications. Rigid and durable walls offer easy control of temperatures and humidity to minimize particle contamination. Moreover, the stability aspect makes your work safer and more productive because your operators control the environment and products in the cleanroom.
Hardwall cleanrooms are customized. The cleanroom panels are fully customizable to suit your application and location and can be installed almost anywhere. You can also modify an existing hardwall cleanroom if the requirements of your applications change. Suppose your industry moves from manufacturing to assembly to development and back to manufacturing. In that case, the cleanroom layout easily adapts to accommodate new equipment and environment.
Hardwall cleanrooms are convenient. The parts of the cleanroom are produced offsite (Prefabricate) and easily assembled once delivered. The great thing is you can build the room around already floor or ceiling-mounted equipment. Furthermore, you can design the space to utilize an existing HVAC in your building while maintaining the proper cleanroom standards. Hardwall cleanrooms are also easy to keep clean. The steady hardwalls are much more convenient to sanitize than the flexible ones, so you can be confident your ISO standards are met precisely.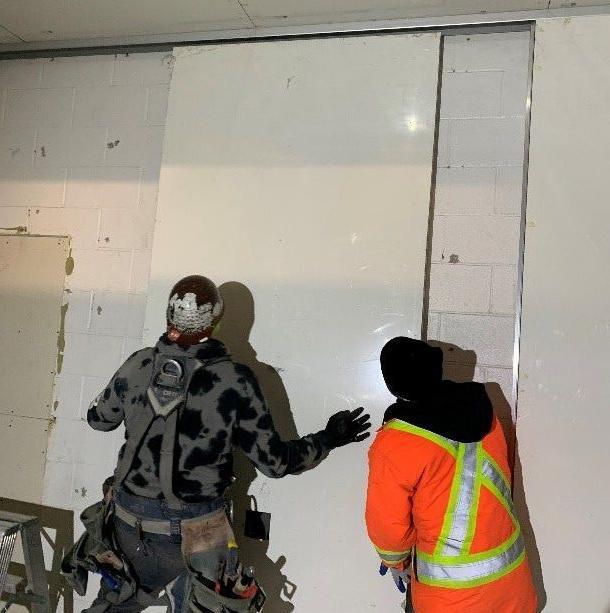 Hardwall cleanrooms are strong & durable. The panels are guaranteed to be secure and long-lasting so that they won't bend or sag over time. Specific industries' manufacturing processes might forgo some extreme conditions. Hardwall cleanrooms are made of heavy-duty frames to withstand those conditions and make the manufacture easier for operators.
Softwall Cleanrooms
Softwall cleanrooms are made of flexible materials like vinyl strips and basically it functions like a movable tent with caster wheel.
Some benefits of softwall cleanrooms are:
Softwall cleanrooms are easily reconstructable. Unlike hardwall rooms, softwall cleanrooms can change very quickly and make necessary adaptations seamlessly. The vinyl curtains of the cleanroom can expand or condense easily. Softwall cleanrooms are much more compact than traditional or hardwall types and could be installed within a minimal working space.
Softwall cleanrooms are easy to install. If you need to get your project off the ground as quickly as possible softwall cleanroom is the way to go. Parts for such cleanrooms are produced fast and brought together even quicker. Easy assembly means anyone can put the room together following the included instructions, or it could be constructed efficiently by a team of experts in a matter of hours. Moreover, simple design and minimal materials make softwall cleanroom an affordable option.
Softwall cleanrooms are easy to maintain. You can choose the material of the curtains that best suits your application needs – conductive PVC, antistatic, vinyl, polyethylene, and more. The suitable material and smooth design will ensure it is easy to clean and maintain as contaminating particles can't shed or adhere to places you can't reach.
Softwall cleanrooms can be movable from one place to another depends on application requirement.
To sum up, Hardwall cleanrooms are perfect for industries which:
need a lot of space for applications
need to sustain extreme working conditions
require strict ISO classifications
might change their processes and productions in the future
Softwall cleanrooms would work best for industries which:
want to start the project promptly
have small or limited space for application
might require expansion in the future
need budget-friendly option
Our team of professionals will be happy to help you get started no matter which type of cleanroom you choose. Contact us for more information.
Complete the form below to request a custom quote from our team.