Our covings at ACH Engineering are used to create fully flushed corner transitions and seamless wall-to-ceiling and wall-to-floor connections. Monolithic wall and ceiling joints are bonded together, and three-way welded corner assemblies are available for inside ceiling corner and wall intersections.
Our PVC & aluminum covings are designed & developed in compliance with the industry standards. Covings are manufactured using quality food grade materials.
Our covings can be provided with the following options:
Aluminum Coving (Powder Coated)
Aluminum Coving (Anodized)
PVC Coving
For more information about cleanroom coving, click here, or feel free to reach out.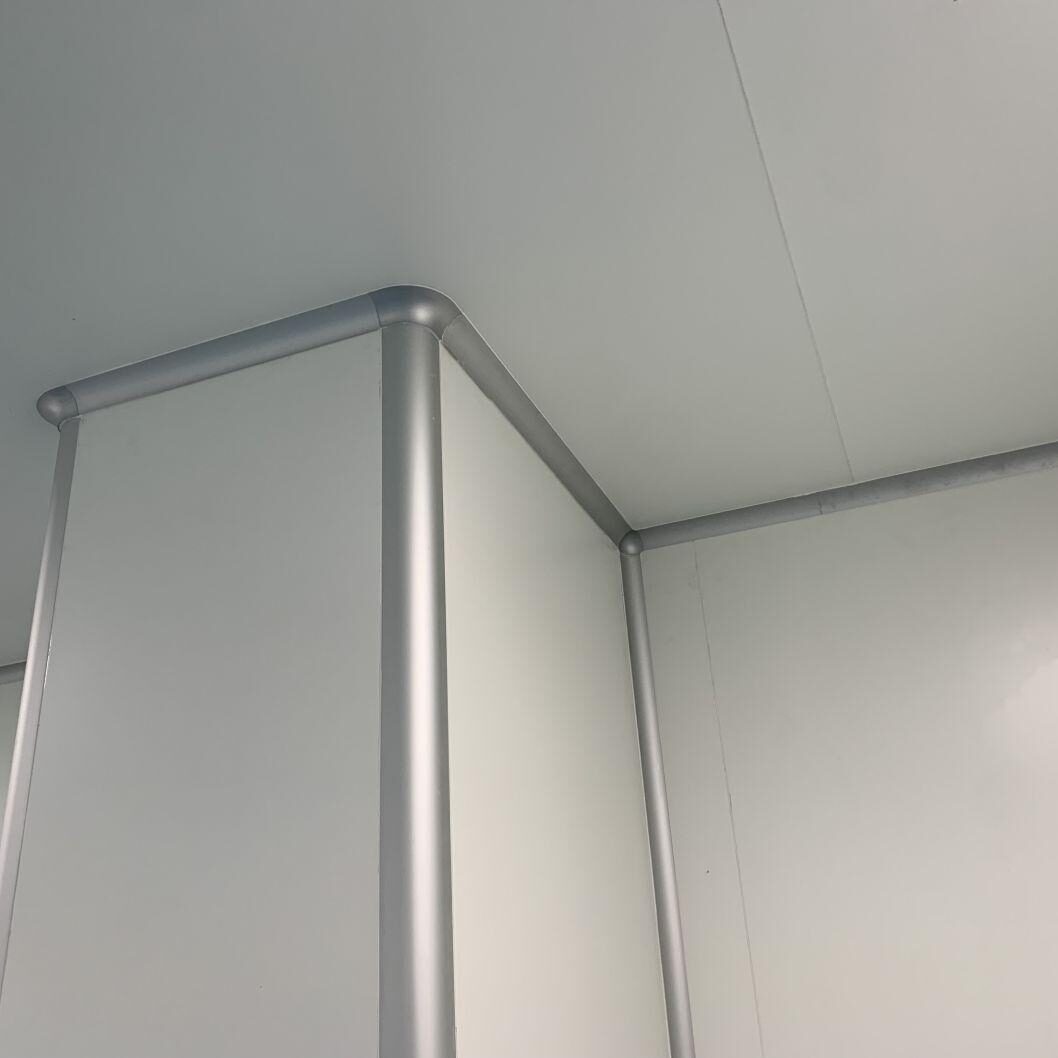 Wall to wall & wall to ceiling coving

Aluminium snap on backing angle

Internal corners

Silicone required for airtight seal

Zero maintenance

Easily replaceable in matter of seconds

Aesthetic look & appeal

Colour choice as per our standard shade card

2D & 3D pieces are available

Cleanroom Coving from
Our projects