A vital component in the creation of modular cleanrooms are the wall panels which form an important part of our product offering. Our modular cleanroom walls are manufactured in standard sizes and can also be customized depending on the application requirement.
Modular wall panels are designed for ease in installation and a practical functionality, while maintaining a modular flexibility to interchange through ease of demount ability. Whether you are adding-on, modifying an existing facility, or constructing a new facility, our wall panel portfolio offers materials and designs suit your specific application.
Each panel made by ACH (A Cleanroom Hub) is completely sealed on all 4 sides, using extruded aluminum profiles, and insulated with high density materials to guarantee superior mechanical stability of the wall itself.
Some of the wall panel materials and designs that we can provide, and install are:
Galvanized Iron, Powder Coated
uPVC
High Pressure Laminated (HPL)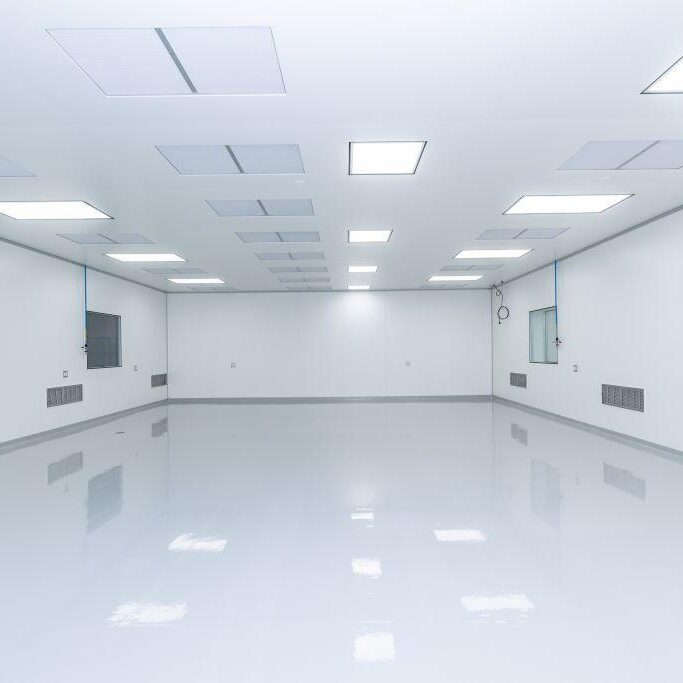 The material plays a vital role in achieving a sustainable cleanroom environment. Pre-cutouts for various accessories like lights, filters, sockets, switches are available.
Powder Coated Galvanized Iron
Hygienic​
Light weight​
Long life & re-usable​
Low resistance to scratches​
ISO /GMP/ FDA compliant
u-PVC
Hygienic​
Light weight​
Long life & Re-usable​
Average Resistance to scratches​
ISO /GMP/ FDA compliant
HPL
Hygienic​
Average weight​
Long life​
Impact resistance​
Ease of cleaning​
Scratch proof​
ISO /GMP/ FDA compliant
Insultation prevents the transmission of electricity, heat, moisture, shock or sound from one medium to another.
Expanded Polystyrene
Light in weight​
Weather-proof​
Resistant to compression​
Moisture resistance
Rockwool
Heavy in weight
Good insulation​
Sound Isolation​
Fire resistance
Aluminum Honeycomb
Light in weight
Good insulation​
Sound isolation​
Fire resistace
Environmentally friendly
Pre Cut-Outs in Wall Panels
---
Our Wall Panels have factory made cut-outs for:​
Low Level Return Air​

We provide our own product which is manufactured and shipped along with panels, leading to cost saving.

Instrumentation required for monitoring room temperature & pressure​
Electrical Receptacles​

Our wall panels will have factory made cut-outs of 4"x4" with a box and a conduit running down the panel. ​

The electrical contractor would simply need to fish BX cables through the conduit and put an electrical receptacles plate on top of the opening.​

Huge labor saving onsite.​

Switches
Quick, modular and lightweight installation & construction

Prefabricated with custom factory-made cut-out for utilities

Unique intermediate locking system to easily add or remove individual panels

Demountable & easy to re-locate the modules or components

cGMP certified cleanroom design compliance

Fully compatible with chemicals used for cleanroom cleaning and sanitizing

Better flexibility, durability, aesthetic and elegant appearance with the use of aluminum profile

​Height of 10 ft to 30 ft (including joints)

100% repairable in position

Integrated low-level return duct inside panel

40 years and more life durability

Color choices available as per ACH standard shade card
Modular Cleanroom walls from
our projects