Walkable Cleanroom ceilings are needed to eliminate the risk of contaminating the cleanroom environment, HEPA / ULPA filters, sprinkler heads and lighting fixtures are completely accessible without the need to access the cleanroom internally.
Ceiling panels can be provided with factory made pre-cut outs to accommodate all Mechanical, Electrical and, Plumbing utilities, which can save time and money during the installation process.
Ceiling panels can be provided with different designs and materials, such as.
High Pressure Laminated (HPL)
Galvanized Iron, Powder Coated
Stainless Steel
uPVC
The ceiling panels are also insulated with Polyurethane (PUR), Polyurethane Foam (PUF), Rockwool (RW), Paper Honeycomb and Aluminum Honeycomb.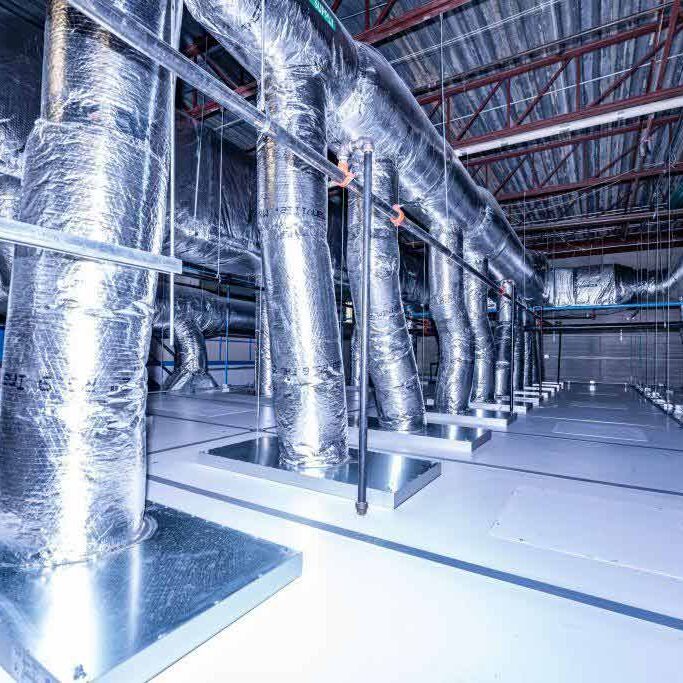 Walkable Ceilings from
Our projects
Cleanroom Walking Ceilings