ACH Modular Walls vs Freezer Panels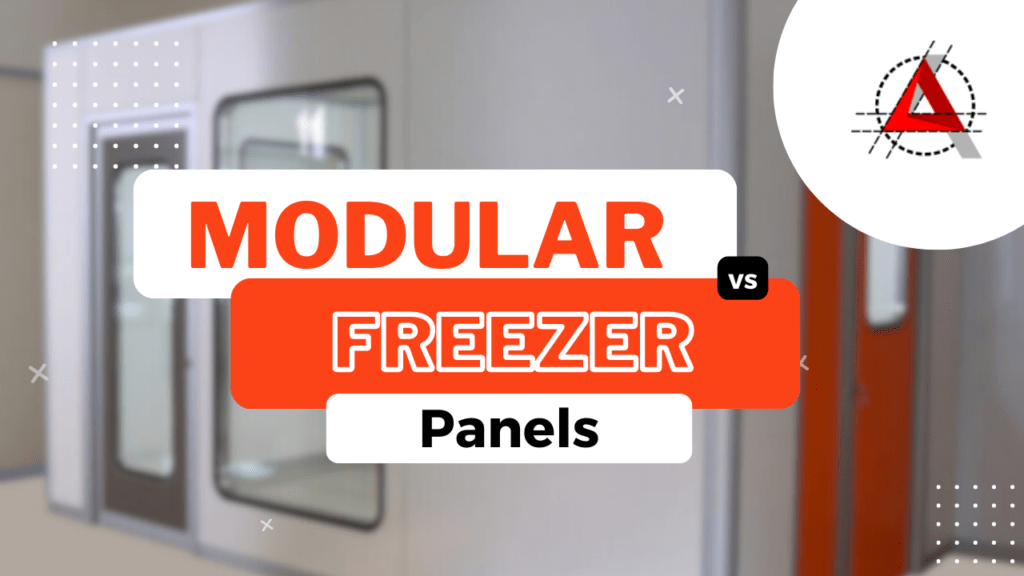 Modular walls and freezer panels are both commonly used in the construction of cleanrooms and other controlled environments, but they have some key differences.
---
Freezer panels, also known as IMP walls, are typically made from a single piece of high-density polyurethane foam insulation sandwiched between two layers of metal or other durable material. Freezer panels are designed to be used in the construction of refrigeration or freezer units and are typically thicker and more heavy-duty than modular walls. In addition, they are designed to withstand extreme cold temperatures and are often used in commercial or industrial applications where temperature control is critical.
---
On the other hand, modular walls are typically constructed from rigid foam insulation panels that are sandwiched between two layers of sheet metal or other durable material. The panels are designed to interlock and can be assembled quickly to create a flexible, modular wall system. Thus, modular walls are lightweight, easy to install, and can be customized to fit a variety of room sizes and shapes.
Here are some of the specifications and features of the modular walls manufactured by ACH:
Construction
Quick, modular and lightweight construction
Face material –20G – Galvanized Metal, Aluminium, SS, HPL, back-painted glass, uPVC
Core material (Insulation) – PUF, PUR, Rockwool, Aluminium Honey comb
Height – standard 10ft height, max 30ft with joints
Features
True modular concept – no screws or anchoring required
Aluminum profiles used for bottom and top support (No C-Channel installation)
Demountable easy to re-locate the modules or component
Post-cap fitting for easy access to cabling and other utilities on ceiling
Pre-fabricated cut-out for utilities – lights, HEPA, utility lines, electrical plug (saving onsite time)
Future expansion compatibility – unique intermediate locking system allows for effortless adding or removing of panels
GMP Compliance
Flush smooth surface, coving for wall to wall, or wall to ceiling
Fully enclosed panel, no insulation exposed – eliminates humidity moisture soaking in insulation issue which prevents micro-growth inside the panel
Fully compatible with chemicals used for cleaning and sanitizing
Maintenance / Repair
Zero maintenance – 100% repairable in position
Replaceable panels and other accessories
Local expert's team available upon request
Panel Conformance
ASTM Fire Spread rating (FSI) – Class 1
CAN/ULC S102 Fire Spread rating – PASS
UL 723 – PASS
ASTM E72 Wall compression load bearing –20,000 LB
Celling Load Bearing – More than 50 psf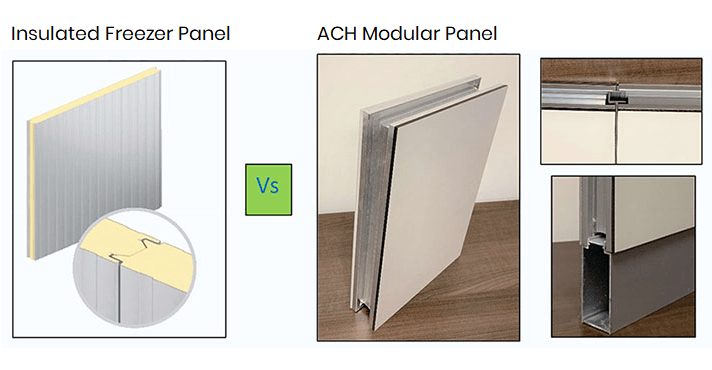 Complete the form below to get in touch with our team.