A vital component in the creation of modular cleanrooms are the wall panels in which form an important part of our product offering. Our wall panels are manufactured in standard sizes and can also be customized depending on the application requirement.
Modular wall panels are designed for ease in installation and a practical functionality, while maintaining a modular flexibility to interchange through ease of demount ability. Whether you are adding-on, modifying an existing facility, or constructing a new facility, our wall panel portfolio offers materials and designs suit your specific application.
Some of the wall panel materials and designs that we can provide, and install are:
High Pressure Laminated (HPL)
Galvanized Iron, Powder Coated
Stainless Steel
uPVC
Modular panels can be insulated with Polyurethane (PUR), Polyurethane Foam (PUF), Rockwool (RW), Paper Honeycomb or Aluminum Honeycomb.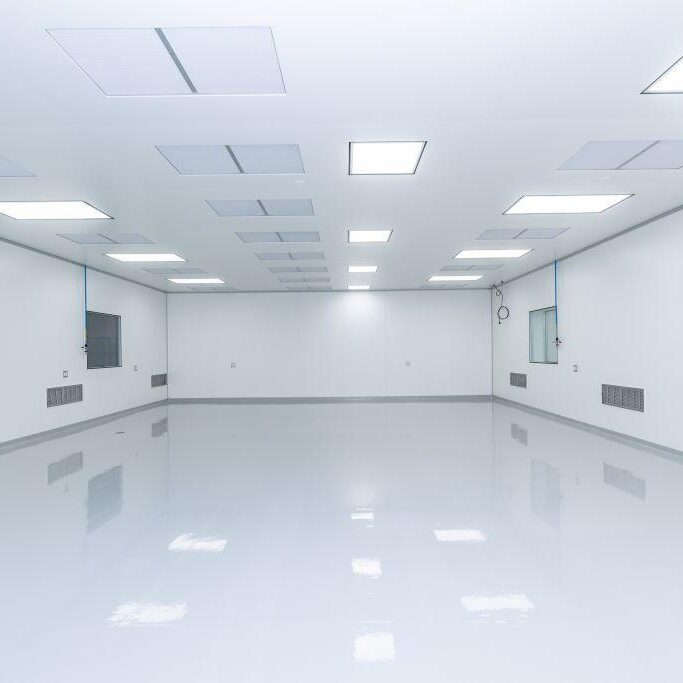 Modular walls from
our projects