Flush design Cleanroom doors are needed to allow for human and material flow from and to the Cleanrooms while maintaining internal pressure and cleanness level.
Our cGMP designed doors can provide all required hardware accessories, such as.
Stainless steel pull handle
Mortised door locksets and strikers, with door handles or magnetic interlock
Surface mounted door closers
Surface mounted electric door operators
Internal double door extension bolts
Latch
Hinges
Automatic bottom drop seal
Silicon rubber gasket for door frame and door leaf
Door SS kick plate
Interlock systems
Our Cleanroom doors are available in single leaf, double leaf and sliding arrangements, for more information, feel free to reach out.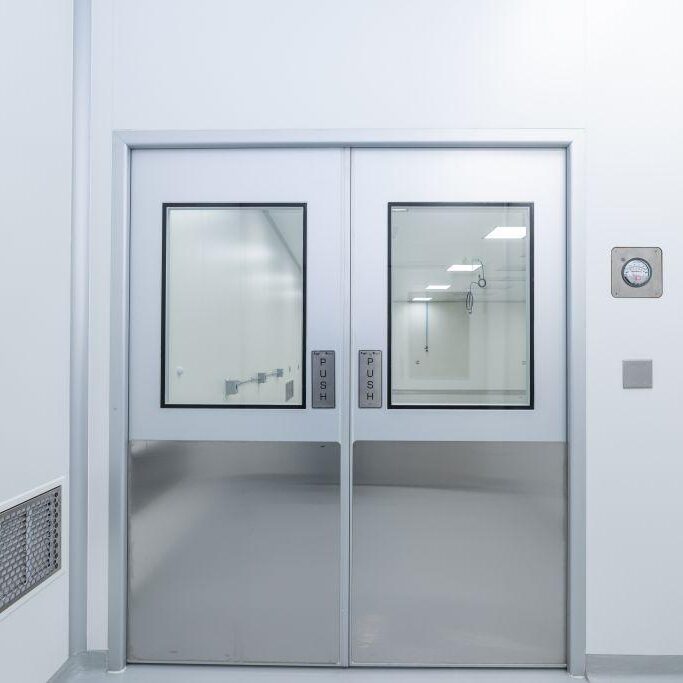 Cleanroom Doors From
our projects